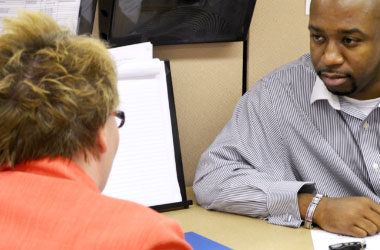 Looking for a job? Then listen up. There are many little tools and trick for job hunting.
Video tutorials can show you what you should and shouldn't do in a job interview. You can master the basics on how to search for jobs, and there are many resume-building sites that can give you a boost. In fact, there's so much information on the Internet that it can have your head spinning.
So you might be surprised to learn that one of the best tools for job hunting may actually be your phone! Here are seven smartphone apps that will help you with your quest for a job.
1. SparkHire
This is a very nifty little gadget. With SparkHire, you can actually do video interviews from your phone. Many employers use this tool to screen applicants before making a decision to see him or her in an in-person interview. This weeds out applicants who are not qualified for the position.
2. Resume Maker On-the-Go
If you've never written a resume or you have no idea what a cover letter is, then this one's for you! Resume Maker On-the-Go provides all you need to write the perfect resume for your potential job.
3. LinkUp
This discreet system helps you search local job openings and locations for the position that's a perfect fit. You can also apply through this app in a very professional manner.
4. Evernote
This application helps you organize notes, clips, and other pertinent information you'll need for a job hunt. Evernote also has a wonderful filing system that helps you keep all your job search information in one place for easy editing.
5. Job Juice
This app is the perfect marketing tool for people who are a bit shy about moving into a new field. There are options that help you present your product to companies and even talk with hiring managers. This tool is perfect for breaking the ice.
6. Pocket Resume
This little tool is amazing. The Pocket Resume scans your credentials on sites such as LinkedIn and presents them in a resume format. The application does all the work for you.
7. LunchMeet
For those who are really serious about finding the perfect career opportunity, LunchMeet may be what you need. This application searches for any industry contacts that might be willing to discuss job prospects over their lunch break. This can be simple but very effective.
Searching for a job? No problem! These smartphone apps have all you need to find the job that's just right for you.