Whether you are kicking around the American Southwest looking for somewhere to take the kids, or hunting for a warm place to hang during the winter months, consider some of the vacation destinations that are featured in magazines like National Geographic, Conde Nast Traveler, and others.
These are five top vacation spots in the U.S. Southwest:
1. Bryce Canyon National Park, Utah
Full of hoodoos (odd stones that are left after years of erosion), the terrain of Bryce Canyon is uniquely interesting and beautiful for hikers and other outdoorsy types. A sort of forest of red and golden rocks, the park is perfect for the family, particularly those who appreciate natural wonders and warm weather.
With lodging, hiking guides, guided tours by moonlight as well as during the day, horseback tours, and majestic telescope stargazing, there is sure to be something for everyone at Bryce Canyon.
2. Grand Canyon, Arizona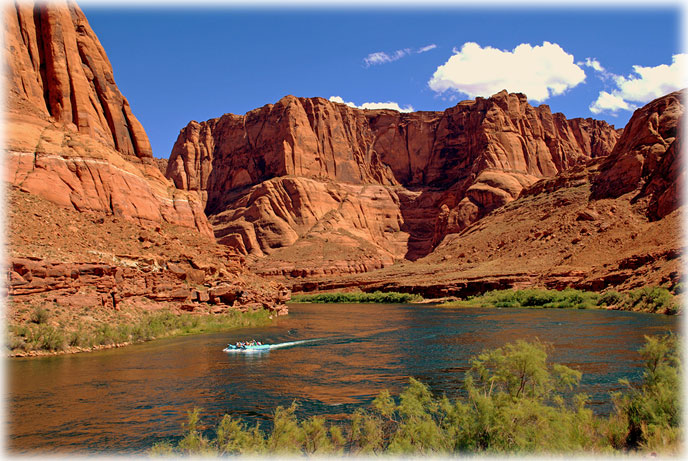 The Grand Canyon is a famous tourist destination, for good reason: the canyon is 277 river miles long, 18 miles wide at the largest point, and one mile deep. With beautiful displays of eroded rock and a view that cannot be recreated or replaced, the Grand Canyon can be a mule-ride adventure, a river excursion, or a rim hike along the edge and down into the canyon, depending on your interest. Just be sure to bring plenty of water!
3. Sante Fe, New Mexico
This city is certain to entertain all family members. With such a wide variety of interesting locations and activities, Sante Fe can be personalized for each family. See whatever you like in this friendly, trendy, urban atmosphere that is safe, comfortable, warm, and interesting.
4. Fort McDowell Adventures, Phoenix, Arizona
These adventure locations in the scenic Phoenix countryside will give the family a feel for the southwest the way the cowboys experienced it. Create your own adventure, whether it involves kayaking, hiking, horseback riding, camping, cattle driving, or Jeep tours … or do a combination of them.
With beautiful venues and a variety of events from concerts to weddings, there is always something to do at Fort McDowell.
5. Lake Mead Houseboat Rental, Nevada
At beautiful Lake Mead, Nevada, consider renting a houseboat for the weekend and living on your own luxury floating resort. Play in the water while enjoying all the amenities of a five-star hotel room. Wake to the sun on the lake, and spend your days lounging in the light and warmth; or take the boat to the dock and explore the mainland.
This one is sure to be great for family bonding, and promoting total relaxation.